Stratovarius – Destiny (1998)
Tracks
Other videos of this song:

Destiny (Remastered 2016)

STRATOVARIUS-DESTINY (Full Album/Bonus track)

Lord of the Rings - Stratovarius: Destiny

Stratovarius - Destiny (LIVE)

Stratovarius, Destiny, Final fantasy Tribute
About the Album
Destiny is the seventh studio album by power metal band Stratovarius, released on 5 October 1998 through Noise Records. It reached No. 1 on the Finnish albums chart and remained on that chart for 17 weeks. "SOS"was released as a single, reaching No. 2 on the Finnish singles chart and remaining on that chart for eleven weeks.
Genres: International Rock, Power Metal, Symphonic Metal
About the Artist/Band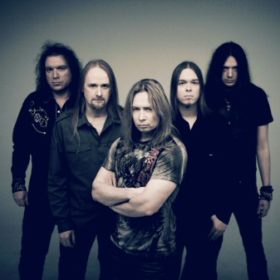 Stratovarius is a Finnish power metal band that formed in 1984. Since their formation, they have released 16 studio albums, 4 DVD and 5 live albums. Along with German bands Helloween, Blind Guardian, and Gamma Ray, Stratovarius is considered one of more...
Other Stratovarius discography albums for download