Stratovarius – Nemesis (2013)
Tracks
Other videos of this song:

Stratovarius - Abandon (English - Español)

Stratovarius - Nemesis

Stratovarius - Unbreakable

Stratovarius Unbreakable Official Music Video from the album "Nemesis"

STRATOVARIUS - Abandon ...live in Zlin
About the Album
Nemesis is the fourteenth studio album by power metal band Stratovarius, released on 22 February 2013 through Edel AG. It is the first Stratovarius album to feature new drummer Rolf Pilve, who replaced Jörg Michael in 2012. The album was first announced on the band's official website on 24 November 2012, with the track listing being revealed on 5 December 2012. A preview of "Unbreakable", the album's first single, was made available on YouTube and was released on 25 January 2013.
Genres: International Rock, Power Metal, Symphonic Metal
About the Artist/Band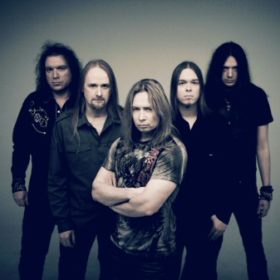 Stratovarius is a Finnish power metal band that formed in 1984. Since their formation, they have released 16 studio albums, 4 DVD and 5 live albums. Along with German bands Helloween, Blind Guardian, and Gamma Ray, Stratovarius is considered one of more...
Other Stratovarius discography albums for download