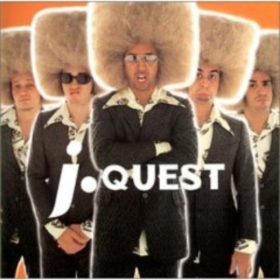 Jota Quest – J. Quest (1996)
Tracks
Description
Artist
To listen to a song, click the "Play" button.
Encontrar Alguém
J. Quest
As Dores Do Mundo
Rapidamente
Nada mais
Vício
Always Be All Right
Há Quanto Tempo
O Sal da Terra
Sem Sentido
Ontem
Jogo
Jota Quest (originally marketed as J. Quest) is the first official album of band Jota Quest, released on September 5, 1996 by Sony Music/Chaos.
Jota Quest is a Brazilian pop rock band. The band was founded in 1993, in Belo Horizonte, Minas Gerais as J. Quest, but due to trademark issues with Hanna-Barbera, they renamed themselves Jota Quest (jota being the Portuguese name for the letter more...
Genres: Brazilian Rock, Pop Rock
Also download other albums from Jota Quest