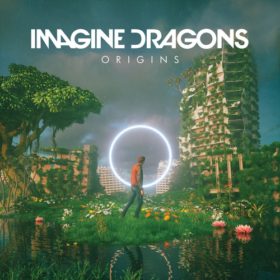 Imagine Dragons – Origins (2018)
Tracks
Description
Artist
To listen to a song, click the "Play" button.
Natural
Boomerang
Machine
Cool Out
Bad Liar
West Coast
Zero
Bullet In A Gun
Digital
Only
Stuck
Love
Origins is the fourth studio album by the American pop rock band Imagine Dragons, released on November 9, 2018 by Kidinakorner, Polydor Records and Interscope Records.
The album was produced by the band members themselves, frequent collaborator Alex da Kid, Mattman & Robin, John Hill, Joel Little, Tim Randolph, and Jayson DeZuzio, who produced a majority of the band's previous effort, Evolve (2017), as well as Jorgen Odegard. Frontman Dan Reynolds described Origins as a "sister album"to Evolve, and that it would complete a cycle of their music.
Origins has received generally mixed reviews from critics, but many claimed that the album is an improvement from their previous work Evolve. The album was preceded by four singles: "Natural", "Zero", "Machine", and "Bad Liar".
Imagine Dragons is an American pop rock band from Las Vegas, Nevada, consisting of lead vocalist Dan Reynolds, lead guitarist Wayne Sermon, bassist Ben McKee, and drummer Daniel Platzman. The band first gained exposure with the release of their more...
Genres: Alternative Rock, Indie Rock, International Rock
Also download other albums from Imagine Dragons