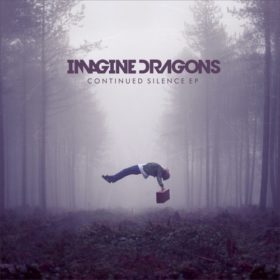 Imagine Dragons – Continued Silence EP (2012)
Tracks
Description
Artist
To listen to a song, click the "Play" button.
Radioactive
Demons
On Top of the World
Round and Round
It's Time
My Fault
Continued Silence EP is the fourth EP by American rock band Imagine Dragons, released on February 14, 2012 by KIDinaKORNER and Interscope Records. It was recorded at Westlake Recording Studios. All songs were written by Imagine Dragons and produced by Alex Da Kid, with mixing by engineer Manny Marroquin and engineer Rich Costey. The EP was mastered by mastering engineer Joe LaPorta. All of the songs on Continued Silence were featured on the band's debut album Night Visions except for "My Fault"and "Round and Round", which were later included on deluxe editions of Night Visions. Previous purchases of songs from the EP counted towards Night Visions and decreased its price.
Imagine Dragons is an American pop rock band from Las Vegas, Nevada, consisting of lead vocalist Dan Reynolds, lead guitarist Wayne Sermon, bassist Ben McKee, and drummer Daniel Platzman. The band first gained exposure with the release of their more...
Genres: Alternative Rock, International Rock
Also download other albums from Imagine Dragons