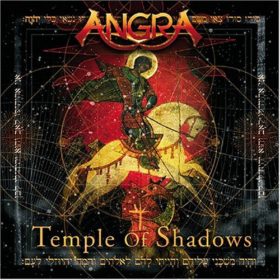 Angra – Temple of Shadows (2004)
Tracks
Description
Artist
To listen to a song, click the "Play" button.
Deus Le Volt!
Spread Your Fire
Angels and Demons
Waiting Silence
Wishing Well
The Temple of Hate
The Shadow Hunter
No Pain for the Dead
Winds of Destination
Sprouts of Time
Morning Star
Late Redemption
Gate XIII
Temple of Shadows is a concept album by the power metal band Angra and was released in 2004 by Paradoxx Music in Brazil and SPV label Steamhammer in the rest of the world. SPV also released a limited edition containing a bonus DVD with the complete video material of the concert that was previously released on their album Rebirth World Tour – Live in São Paulo.
Angra is a Brazilian metal band formed in 1991 that has gone through some line-up changes since its foundation. They have released eight regular studio albums, five EPs and three live CD/DVDs to date. Led by Rafael Bittencourt, the band has gained a more...
Genres: Brazilian Rock, Power Metal
Also download other albums from Angra