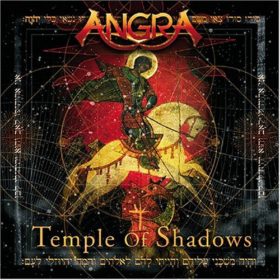 Angra – Temple of Shadows (2004)
Tracks
Angra - Deus le volt & Spread your fire
Other videos of this song:

Mix - Angra - Deus le volt & Spread your fire

Deus Le Volt!

Spread Your Fire

Temple of Shadows - Angra (2004)

Angra - Deus Le Volt! / Spread Your Fire - Lyric Video
About the Album
Temple of Shadows is a concept album by the power metal band Angra and was released in 2004 by Paradoxx Music in Brazil and SPV label Steamhammer in the rest of the world. SPV also released a limited edition containing a bonus DVD with the complete video material of the concert that was previously released on their album Rebirth World Tour – Live in São Paulo.
Genres: Brazilian Rock, Power Metal
Other Angra discography albums for download