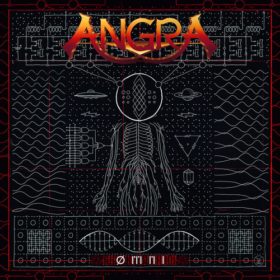 Angra – ØMNI (2018)
Tracks
Description
Artist
To listen to a song, click the "Play" button.
Light Of Transcendence
Travelers Of Time
Black Widow's Web
Insania
The Bottom Of My Soul
War Horns
Caveman
Magic Mirror
Always More
ØMNI - Silence Inside
ØMNI - Infinite Nothing
ØMNI is the ninth studio album by Brazilian power metal band Angra, released worldwide on February 16, 2018 by earMUSIC and throughout Asia by JVC. The album tells a story and the concept connects all the stories told on all previous Angra albums. According the guitarist Rafael Bittencourt, this concept originated from the track Z.I.T.O, the album Holy Land in 1994.
Angra is a Brazilian metal band formed in 1991 that has gone through some line-up changes since its foundation. They have released eight regular studio albums, five EPs and three live CD/DVDs to date. Led by Rafael Bittencourt, the band has gained a more...
Genres: Brazilian Rock, Power Metal
Also download other albums from Angra