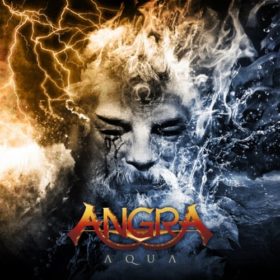 Angra – Aqua (2010)
Tracks
1. Intro [Viderunt te Aquae] / 2. Arising Thunder - Angra NEW ALBUM 2010 - Aqua
Other videos of this song:

Viderunt Te Aquae

Mix - Viderunt Te Aquae

Arising Thunder

Awake from Darkness

Viderunt Te Aquae~Arising Thunder/ ANGRA in Paris 27th February 2011
About the Album
Aqua is the seventh full-length studio album by Brazilian progressive/power metal band Angra. It was released on August 11, 2010 and August 17, 2010 in Japan and Brazil, respectively. It is their last recording to feature Edu Falaschi on lead vocals, and their only studio album on which drummer Ricardo Confessori returns.
Genres: Brazilian Rock, Power Metal
Other Angra discography albums for download