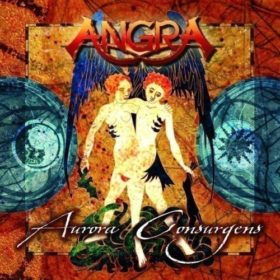 Angra – Aurora Consurgens (2006)
Tracks
Description
Artist
To listen to a song, click the "Play" button.
The course of Nature
The voice commanding You
Ego painted grey
Breaking ties
Salvation : Suicide
Window to Nowhere
So near so far
Passing by
Scream your heart out
Abandoned Fate
Out of This World
Aurora Consurgens is an album by the power metal band Angra. It was released in October 2006 by Paradoxx Music in Brazil and SPV label Steamhammer in the rest of the world. This is the last album to feature drummer Aquiles Priester.
Angra is a Brazilian metal band formed in 1991 that has gone through some line-up changes since its foundation. They have released eight regular studio albums, five EPs and three live CD/DVDs to date. Led by Rafael Bittencourt, the band has gained a more...
Genres: Brazilian Rock, Power Metal
Also download other albums from Angra