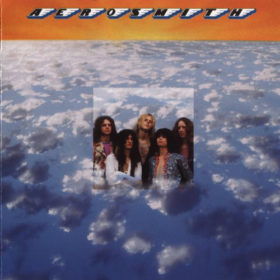 Aerosmith – Aerosmith (1973)
Tracks
Description
Artist
To listen to a song, click the "Play" button.
Make It
Somebody
Dream On
One Way Street
Mama Kin
Write Me a Letter
Movin' Out
Walkin' the Dog
Aerosmith is the debut studio album by American rock band Aerosmith, released on January 5, 1973 by Columbia Records. The song "Walkin' the Dog"is a cover of a song originally performed by Rufus Thomas. The single "Dream On"became an American top ten single when re-released in 1976. "Dream On"was first released as a single in 1973. The album peaked at number 21 on the US Billboard 200 Chart in 1976.
On the original cover the song "Walkin' the Dog"was misprinted as "Walkin' the Dig". When a second pressing of the album was released in 1976, this error was corrected and the cover replaced with a modified one made up entirely of the photo of the band members. This second pressing is the more commonly available version of the LP. When reissued on CD in 1993 as a remastered version, the original first pressing artwork was used.
Aerosmith is an American rock band, sometimes referred to as "the Bad Boys from Boston" and "America's Greatest Rock and Roll Band". Their style, which is rooted in blues-based hard rock, has come to also incorporate elements of pop, heavy more...
Genres: Hard Rock, International Rock
Also download other albums from Aerosmith