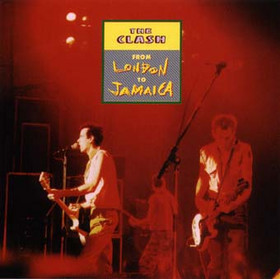 The Clash – From London To Jamaica (1999)
Tracks
Description
Artist
To listen to a song, click the "Play" button.
Introduction
London Calling
Police On My Back
The Guns Of Brixton
The Magnificent Seven
Armagideon Time
The Magnificent Seven (Reprise)
Junco Partner
Spanish Bombs
One More Time
Train In Vain
Bankrobber
Radio Clash
Clampdown
Should I Stay Or Should I Go
Rock The Casbah
Straight To Hell
All tracks recorded live at the Jamaica World Music Festival, which was held at the Bob Marley Centre, on 27th November, 1982.
This is the complete show, except for the very last track, 'I Fought The Law' which for some reason isn't on the cd.
The Clash were an English rock band formed in London in 1976 as part of the original wave of British punk rock. They have also contributed to the post-punk and new wave movements that emerged in the wake of punk and employed elements of a variety of more...
Genres: International Rock, Punk Rock
Also download other albums from The Clash