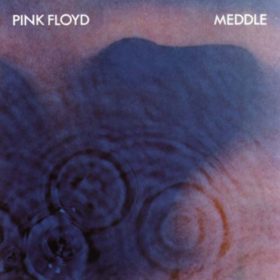 Pink Floyd – Meddle (1971)
Tracks
Other videos of this song:

Pink Floyd - One of These Days (live 1994)

Pink Floyd - One of These Days [HD]

Pink Floyd - One Of These Days (PULSE Restored & Re-Edited)

David Gilmour - One Of These Days (Live at Pompeii 2016)

Pink Floyd - "One of These Days" Delicate Sound of Thunder 2019
About the Album
Meddle is the sixth studio album by English progressive rock group Pink Floyd, released on 31 October 1971 by Harvest Records. It was produced between the band's touring commitments, from January to August 1971. The album was recorded at a series of locations around London, including Abbey Road Studios and Morgan Studios.
With no material to work with and no clear idea of the album's direction, the group devised a series of novel experiments which eventually inspired the album's signature track, "Echoes". Although many of the band's later albums would be unified by a central theme with lyrics written mainly by Roger Waters, Meddle was a group effort with lyrical contributions from each member, and is considered a transitional album between the Syd Barrett-influenced group of the late 1960s and the emerging Pink Floyd. The cover has been explained by its creator, Storm Thorgerson, to be an ear underwater. As with several previous albums designed by Hipgnosis, though, Thorgerson was unhappy with the final result.
The album was well-received by music critics upon its release, and was commercially successful in the United Kingdom, but lackluster publicity on the part of their United States-based label led to poor sales there upon initial release.
Genres: International Rock, Progressive Rock
About the Artist/Band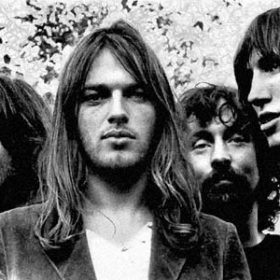 Pink Floyd were an English rock band formed in London in 1965. They achieved international acclaim with their progressive and psychedelic music. Distinguished by their use of philosophical lyrics, sonic experimentation, extended compositions, and more...
Other Pink Floyd discography albums for download