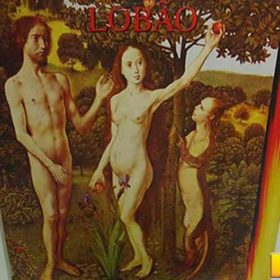 Lobão – O Inferno É Fogo (1991)
Tracks
Description
Artist
To listen to a song, click the "Play" button.
O Inferno é Fogo
Bangú 1 × Polícia 0
Matou A Família E Foi Ao Cinema
Perversa Distração
Presidente Mauricinho
Que Língua Falo Eu
Jesus não tem Drogas no país dos caretas
Bem Mal
Sem Você Não Dá
Lua Cheia
Viver ou Não
O Inferno é Fogo is the sixth studio album by singer Lobão, released in 1991. It was also the last album released under the contract by BMG, ending nine years of partnership with the company.
Unlike what happened with other albums, which were recorded by the singer in adverse situations (such as short recording periods or problems with justice), O Inferno é Fogo was produced in quiet circumstances for Lobão, despite the artist having been involved in less two incidents that occurred in early 1991: the troubled episode in the second edition of the Rock In Rio festival (when it was shot by several objects thrown by the public) in January and a traffic accident that came to suffer shortly thereafter. When he went into the studio to record the seventh album in May, the singer still felt pain from the injuries caused by the accident.
João Luiz Woerdenbag Filho (born October 11, 1957), popularly known as Lobão ("Big Wolf"), is a Brazilian singer-songwriter, composer, multi-instrumentalist, writer, publisher, television host and media personality. He is perhaps best known for more...
Genres: Brazilian Rock, Hard Rock, Pop Rock
Also download other albums from Lobão