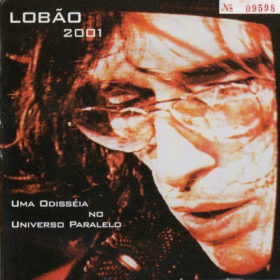 Lobão – 2001 – Uma Odisseia no Universo Paralelo (2001)
Tracks
Description
Artist
To listen to a song, click the "Play" button.
Universo Paralelo
A Noite
Tão Menina
O Grito
Decadence Avec Elegance
El Desdichado
Noite Dia / Me Chama
Sozinha Minha
Lullaby
A Vida É Doce
Panamericana
Samba Da Caixa Preta
Mano Caetano
Rádio Blá
Bis – Vida Bandida
2001: Uma Odisséia no Universo Paralelo is the twelfth studio album of singer-songwriter Lobão, released in 2001.
João Luiz Woerdenbag Filho (born October 11, 1957), popularly known as Lobão ("Big Wolf"), is a Brazilian singer-songwriter, composer, multi-instrumentalist, writer, publisher, television host and media personality. He is perhaps best known for more...
Genres: Brazilian Rock, Hard Rock, Pop Rock
Also download other albums from Lobão