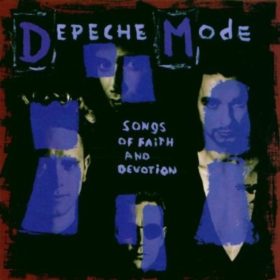 Depeche Mode – Songs of Faith and Devotion (1993)
Tracks
Depeche Mode - I Feel You (Official Video)
Other videos of this song:

Depeche Mode - I Feel You ( Devotional Tour live )

Depeche Mode - I Feel You - live @ O2 Wireless Festival 2006 (HQ)

Depeche Mode.." I Feel you".. with Lyrics

I feel You - Depeche Mode

schiller | i feel you
About the Album
Songs of Faith and Devotion is the eighth studio album by English electronic music band Depeche Mode, released in the United Kingdom on 22 March 1993 by Mute Records and in the United States and Canada on 23 March by Sire and Reprise Records. The album incorporated a more aggressive, darker rock-oriented tone than its predecessor, Violator (1990), largely influenced by the emerging alternative rock and grunge scenes in the United States.
Upon its release, Songs of Faith and Devotion reached number one in several countries, and became the first Depeche Mode album to debut atop the charts in both the UK and the US. To support the album, Depeche Mode embarked on the fourteen-month-long Devotional Tour, the largest tour the band had ever undertaken to that date.
Recording the album and the subsequent tour exacerbated growing tensions and difficulties within the band, prompting Alan Wilder to quit, making this album the final one with him as a band member. The ordeal had exhausted their creative output following the enormous success they had enjoyed with Violator, leading to rumours and media speculation that the band would split. Depeche Mode subsequently recovered from the experience, and released Ultra in 1997.
Genres: Alternative Rock, International Rock
About the Artist/Band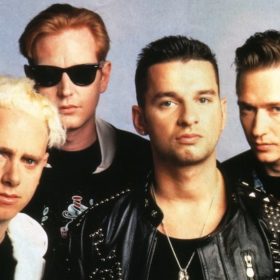 Depeche Mode are an English electronic band formed in Basildon, Essex in 1980. The group consists of founders Dave Gahan (lead vocals), Martin Gore (guitar, keyboards, vocals), and Andy Fletcher (keyboards). Depeche Mode released their debut album more...
Other Depeche Mode discography albums for download