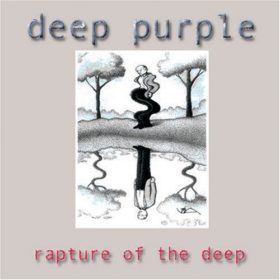 Deep Purple – Rapture Of the Deep (2005)
Tracks
Description
Artist
To listen to a song, click the "Play" button.
Money Talks
Girls Like That
Wrong Man
Rapture Of The Deep
Clearly Quite Absurd
Don't Let Go
Back To Back
Kiss Tomorrow Goodbye
Junkyard Blues
Before Time Began
Rapture of the Deep is the 18th studio album by English hard rock band Deep Purple, released in November 2005. It is the fourth studio album from Deep Purple since Steve Morse joined the band in 1994 and the second to feature veteran keyboardist Don Airey. The album was produced by Mike Bradford, who also produced the band's previous release, Bananas.
Deep Purple are an English rock band formed in Hertford in 1968. The band is considered to be among the pioneers of heavy metal and modern hard rock, although their musical approach changed over the years. Originally formed as a progressive rock more...
Genres: Heavy Metal, International Rock
Also download other albums from Deep Purple