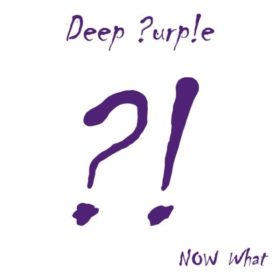 Deep Purple – Now What?! (2013)
Tracks
Description
Artist
To listen to a song, click the "Play" button.
A Simple Song
Weirdistan
Out Of Hand
Hell To Pay
Body Line
Above And Beyond
Blood From A Stone
Uncommon Man
Après Vous
All The Time In The World
Vincent Price
Now What?! is the 19th studio album by English rock band Deep Purple. It was released on 26 April 2013 and produced by Bob Ezrin. A dedicated official web site was also created by the band to post updates about the album. It was the band's first studio album in over seven years, as Deep Purple's previous studio album, Rapture of the Deep, was released in late 2005.
On 26 February 2013, the album's title was announced. Additionally, a new single featuring "Hell to Pay" and "All the Time in the World" was released in both CD and vinyl formats on 29 March 2013. On May 6, 2013, the band confirmed that a new single "Vincent Price" would be released on 7 June as download, CD single and 7″ transparent vinyl. The single would also include the previously unreleased song "First Sign of Madness", two tracks from the now unavailable Rapture of the Deep limited edition and the track's video-clip.
The songs "Uncommon Man" and "Above and Beyond", which includes the lyrics "Souls having touched are forever entwined", are dedicated to founding member Jon Lord, who died in July 2012. "Uncommon Man" is partly inspired by the classical composition "Fanfare for the Common Man", and features a synthesizer-generated fanfare theme composed by Don Airey.
Deep Purple are an English rock band formed in Hertford in 1968. The band is considered to be among the pioneers of heavy metal and modern hard rock, although their musical approach changed over the years. Originally formed as a progressive rock more...
Genres: Hard Rock, International Rock
Also download other albums from Deep Purple