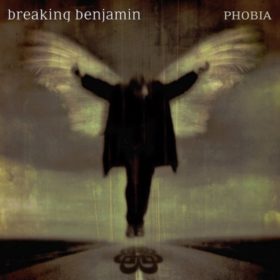 Breaking Benjamin – Phobia (2006)
Tracks
Description
Artist
To listen to a song, click the "Play" button.
Intro
The Diary of Jane
Breath
You
Evil Angel
Until The End
Dance With The Devil
Topless
Here We Are
Unknown Soldier
Had Enough
You Fight Me
Outro
The Diary of Jane (acoustic)
Phobia, the third album by the American Post-Grunge band Breaking Benjamin released in 2006, is considered the group's masterpiece, containing some of the band's greatest hits like The Diary Of Jane and Breath, containing lyrics mostly gloomy and pessimistic about inner conflicts between the characters of the songs.
Breaking Benjamin is an American rock band from Wilkes-Barre, Pennsylvania, founded in 1999 by lead singer and guitarist Benjamin Burnley and drummer Jeremy Hummel. The first lineup of the band also included guitarist Aaron Fink and bassist Mark more...
Genres: Heavy Metal, International Rock, Post-Grunge