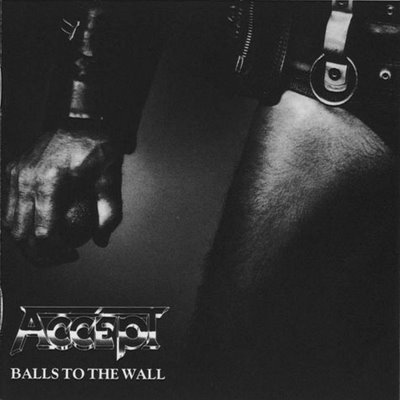 Accept – Balls To The Wall (1983)
Tracks
Description
Artist
To listen to a song, click the "Play" button.
Balls to the Wall
London Leatherboys
Fight It Back
Head Over Heels
Losing More Than You've Ever Had
Love Child
Turn Me On
Losers + Winners
Guardians Of The Night
Winterdreams
Balls to the Wall is the fifth studio album by German heavy metal band Accept. European label Lark Records released the album in December 1983, but its United States release was delayed until a month later in January 1984 as to not compete with the band's then-current album Restless and Wild, which had arrived in the US in early 1983. It is Accept's only record to attain Gold certification in the US. The album's title track became Accept's signature tune and remains a metal anthem and trademark in the genre.
Accept are a German heavy metal band from the town of Solingen, originally assembled by former vocalist Udo Dirkschneider, guitarist Wolf Hoffmann and bassist Peter Baltes. Their beginnings can be traced back to the late 1960s. The band more...
Genres: Heavy Metal, International Rock
Also download other albums from Accept