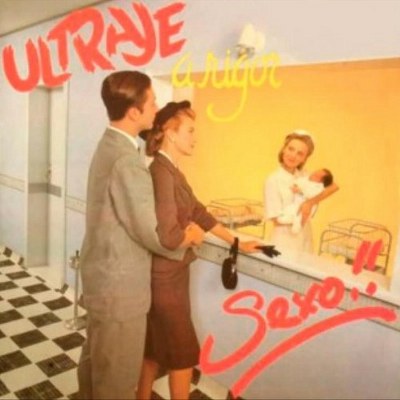 Ultraje a Rigor – Sexo! (1987)
Tracks
Description
Artist
To listen to a song, click the "Play" button.
Eu Gosto De Mulher
Dênis, O Que Você Quer Ser Quando Crescer?
Terceiro
A Festa
Prisioneiro
Sexo!!
Pelado
Ponto De Ônibus
Maximilliam Sheldon
Will Robinson E Seus Robots
Sexo!! is the second album by the Brazilian rock band Ultraje a Rigor, released in 1987.
Ultraje a Rigor is a Brazilian rock band, which formed in 1980 and experienced great success along with other famous Brazilian rock bands from that time, like Titãs, Os Paralamas do Sucesso, Legião Urbana, and many others, mostly during the more...
Genres: Brazilian Rock, Pop Rock
Also download other albums from Ultraje a Rigor