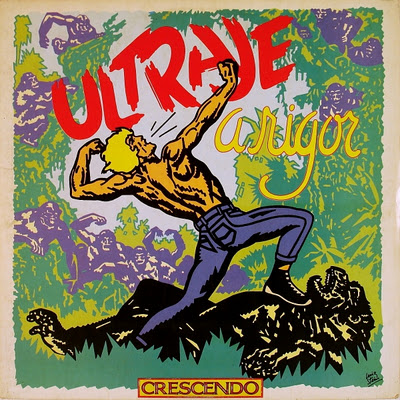 Ultraje a Rigor – Crescendo (1989)
format_list_bulleted
Tracks
description
Description
people
Artist
To listen to a song, click the "Play" button.
play_circle_outlineCrescendo
play_circle_outlineFilho da Puta
play_circle_outlineVolta Comigo
play_circle_outlineLaços De Família
play_circle_outlineSecretários Eletrônicos
play_circle_outlineMaquininha
play_circle_outlineRicota
play_circle_outlineA Constituinte
play_circle_outlineCrescendo II - A Missão
play_circle_outlineIce Bucket
play_circle_outlineCoragem
play_circle_outlineOs Cães Ladram (Mas Não Mordem) E A Caravana Passa
play_circle_outlineQuerida Mamãe
play_circle_outlineO Chiclete
Crescendo is the third album by the Brazilian rock band Ultraje a Rigor, released in 1990.
Ultraje a Rigor is a Brazilian rock band, which formed in 1980 and experienced great success along with other famous Brazilian rock bands from that time, like Titãs, Os Paralamas do Sucesso, Legião Urbana, and many others, mostly during the more...
Genres: Brazilian Rock, Pop Rock
Also download other albums from Ultraje a Rigor