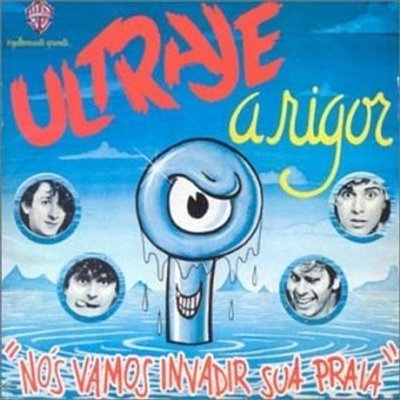 Ultraje a Rigor – Nós vamos invadir sua praia (1985)
Tracks
Description
Artist
To listen to a song, click the "Play" button.
Nós Vamos Invadir Sua Praia
Rebelde Sem Causa
Mim Quer Tocar
Zoraide
Ciúme
Inútil
Marylou
Jesse Go
Eu Me Amo
Se Você Sabia
Independente Futebol Clube
Nós Vamos Invadir sua Praia is the debut album by the Brazilian rock band Ultraje a Rigor, released in 1985. The sound is a mixture of new wave, punk rock, rockabilly and ska, with humorous subjects. In 2010 the album was released in 180 gram Vinyl, by the Record label Polysom.
Ultraje a Rigor is a Brazilian rock band, which formed in 1980 and experienced great success along with other famous Brazilian rock bands from that time, like Titãs, Os Paralamas do Sucesso, Legião Urbana, and many others, mostly during the more...
Genres: Brazilian Rock, Pop Rock
Also download other albums from Ultraje a Rigor