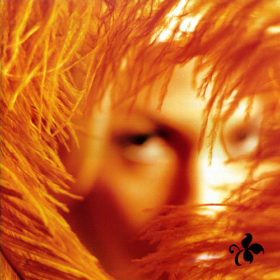 Stone Temple Pilots – Shangri-La Dee Da (2001)
Tracks
Description
Artist
To listen to a song, click the "Play" button.
Dumb Love
Days of the Week
Coma
Hollywood Bitch
Wonderful
Black Again
Hello It's Late
Too Cool Queenie
Regeneration
Bi-Polar Bear
Transmissions From a Lonely Room
A Song for Sleeping
Long Way Home
hangri-La Dee Da is the fifth studio album by American hard rock band Stone Temple Pilots. It was produced by Brendan O'Brien and released on June 19, 2001, by Atlantic Records.
Shangri-La Dee Da was originally planned to be a double album dedicated to the memory of Andrew Wood, but the concept was vetoed by Atlantic Records. While recording the album, the band also worked on a documentary and coffee table book. Neither was released, however, and limited footage was made available through the band's official website in the form of live performance-based music videos. Despite not selling as well as the band's first four albums, Shangri-La Dee Da was certified Gold by the RIAA and the CRIA and was a commercial success for the band.
Stone Temple Pilots (often abbreviated as STP) is an American rock band from San Diego, California, that originally consisted of Scott Weiland (lead vocals), brothers Dean DeLeo (guitar) and Robert DeLeo (bass, backing vocals), and Eric Kretz more...
Genres: Alternative Rock, International Rock