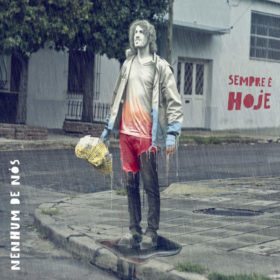 Nenhum de Nós – Sempre É Hoje (2015)
Tracks
Other videos of this song:

Nenhum de Nós - Sempre é Hoje - 01 Milagre

ELEFANTE SESSIONS | Thedy Corrêa (Nenhum de Nós) - Milagre

Milagre - Nenhum de Nós - 18/03/2016

Mix - Nenhum de Nós - Milagre

Nenhum de Nós - Making of do single "Milagre"
6
Se Você Ficar um Pouco Mais
About the Album
Sempre é Hoje is the seventh album (and the thirteenth studio album) of the brazilian band Nenhum de Nós, released in June 2015. The cover is by the Argentine photographer, Martin de Pasquale, and the name of the album refers to a solo album by the deceased Argentine musician Gustavo Cerati ("Siempre es Hoy"), honored by the band.
The album was physically released in special digipack packaging and with an initial print run of two thousand copies by Recorder Íma Records and digitally distributed by Deckdisc.
Genres: Brazilian Rock, Pop Rock
About the Artist/Band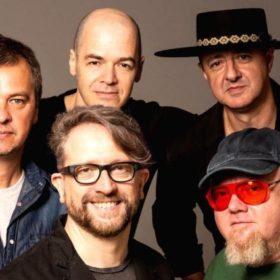 Nenhum de Nós (Portuguese for None of Us) is a Brazilian pop rock band formed in 1986 in Porto Alegre, Rio Grande do Sul. The band primarily consists of former Engenheiros do Hawaii member Carlos Stein (guitar), João Vicenti (keyboards), Sady more...
Other Nenhum de Nós discography albums for download