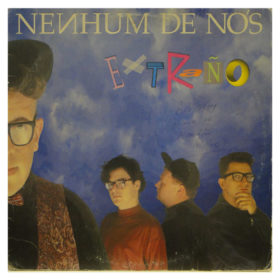 Nenhum de Nós – Extraño (1990)
Tracks
Other videos of this song:

Nenhum De Nós - Deserto

Deserto

Deserto - Nenhum de Nós

Nenhum de nós, estranho

NENHUM DE NÓS - ASTRONAUTA DE MARMORE - COM LEGENDAS
4
As Mulheres Que Eu Rasguei
5
Algo Que Não Se Pode Tocar
9
Das Coisas Que Eu Entendo
13
Perdido no livro (Bônus)
15
Ninguém pra Dizer Adeus
About the Album
Extraño is the third studio album by Brazilian rock band Nenhum de Nós. It was released in 1990. The album counts with the participation of Luís Carlos Borges in the track Algo Que Não Se Pode Tocar. This disc also counts on the entrance of Veco Marques in the band. The album generated two hits on the radio: Extraño e Sobre o Tempo (which was 75th place in the Brazilian annual parade of 1990). Strange sold 40,000 copies.
Genres: Brazilian Rock, Pop Rock
About the Artist/Band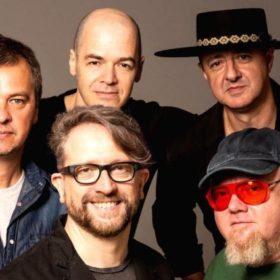 Nenhum de Nós (Portuguese for None of Us) is a Brazilian pop rock band formed in 1986 in Porto Alegre, Rio Grande do Sul. The band primarily consists of former Engenheiros do Hawaii member Carlos Stein (guitar), João Vicenti (keyboards), Sady more...
Other Nenhum de Nós discography albums for download