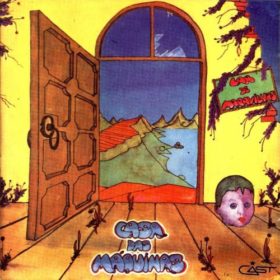 Casa Das Máquinas – Lar de Maravilhas (1975)
Tracks
Description
Artist
To listen to a song, click the "Play" button.
Vou morar no ar
Lar de maravilhas
Liberdade espacial
Astralização
Cilindro cônico
Vale verde
Raios de lua
Epidemia de rock
Pot-Pourri: O Sol / Reflexo Ativo
Lar de Maravilhas was the second studio album by Brazilian band Casa das Máquinas, released by Som Livre in 1975.
Considered one of the best albums of progressive rock of Brazilian rock, compared to the first LP of the band, Casa das Máquinas, this work brought a great evolution in the musical style of the group. Pique had left the group, and in his place was summoned a keyboardist virtuoso called Mario Testoni Jr., whom Netinho had met in an essay by the band of his brother Marinho Thomaz, who also joined the band.
Casa das Máquinas is a Brazilian rock band, formed in the 1970s. The band was formed by Luiz Franco Thomaz, known as Netinho (baterista), member of the Os Incríveis who were looking for a sound that was less commercial and more up-to-date for more...
Genres: Brazilian Rock, Progressive Rock, Psychedelic Rock