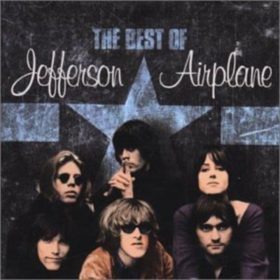 Jefferson Airplane – The Best Of Jefferson Airplane (1996)
Para escutar uma música, clique no botão "Play".
Blues From An Airplane
White Rabbit
Somebody to Love
The Ballad Of You & Me & Pooneil
Crown Of Creation
Plastic Fantastic Lover
Volunteers
When The Earth Moves Again
Aerie (Gang Of Eagles)
Milk Train
Have You Seen The Saucers
Mexico
The Best Of Jefferson Airplane é um álbum de coletâneas da banda de rock psicodélico Jefferson Airplane, lançado em 1996.
Jefferson Airplane foi uma banda estado-unidense de rock psicadélico formada em São Francisco no verão de 1965, uma pioneira do movimento musical psicodélico. Várias encarnações posteriores do grupo original continuaram a tocar sob nomes mais...
Gêneros: Rock Internacional, Rock Progressivo