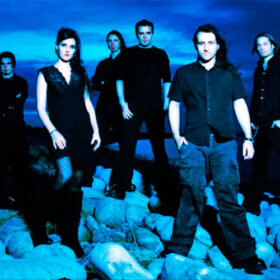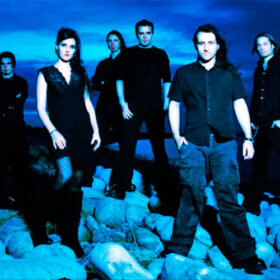 Theatre Of Tragedy
Theatre of Tragedy was a Norwegian band from Stavanger, active between 1993 and 2010. They are best known for their earlier albums, which influenced the gothic metal genre.
Theatre of Tragedy was founded on 2 October 1993 by vocalist Raymond István Rohonyi, guitarists Pål Bjåstad and Tommy Lindal. Drummer Hein Frode Hansen had recently quit his former band Phobia and started looking for a new musical project to play in. A friend of his told Hein that a band called Suffering Grief was looking for a new drummer, and after contacting them, he joined the band. At the time, Suffering Grief was composed of vocalist Raymond István Rohonyi and guitarists Pål Bjåstad and Tommy Lindal. No bassist had joined the band yet, but Eirik T. Saltrø had agreed to play with them in live concerts.
After finding a rehearsal place, the band decided to work upon a couple of piano arrangements composed by Lorentz Aspen. The vocals, at the time, were almost entirely composed of raw death grunts.
After composing their first song, "Lament of the Perishing Roses", the band changed its name to La Reine Noir and then to Theatre of Tragedy. They subsequently invited singer Liv Kristine Espenæs – Rohonyi's then girlfriend – to do female vocals for one song, but quickly invited her to join the band permanently.
Genres: International Rock, Gothic Metal, Doom Metal, Industrial Rock, Electronic Rock
Theatre Of Tragedy albuns for download