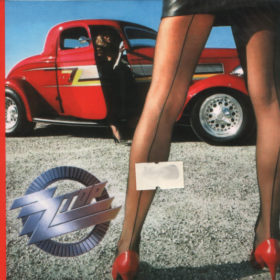 ZZ Top – Greatest Hits 2008 (2008)
Tracks
Description
Artist
To listen to a song, click the "Play" button.
Mescalero
Buck Nekkid
Poke Chop Sandwich
36-22-36
Fearless Boogie
She's Just Killing Me
Rhythmeen
Bang Bang
Pin Cushion
Fuzzbox Voodoo
Girl In A T-Shirt
Breakaway
Viva Las Vegas
Give It Up
Gun Love
My Head In Mississippi
Doubleback
Woke Up With Wood
Rough Boy
Sleeping Bag
Velcro Fly
Gimme All Your Lovin'
Sharp Dressed Man
Legs
Tube Snake Boogie
Pearl Necklace
I Thank You
Cheap Sunglasses
I'm Bad, I'm Nationwide
It's Only Love
Arrested For Driving While Blind
Mexican Blackbird
Tush
La Grange
Jesus Just Left Chicago
Beer Drinkers & Hell Raisers
Francene
Just Got Paid
Bar-B-Q
Brown Sugar
No description has been added yet...
ZZ Top is an American rock trio formed in 1969 in Houston, Texas. The band has, since 1970, consisted of vocalist/guitarist Billy Gibbons (the band's leader, main lyricist and musical arranger), bassist/vocalist Dusty Hill, and drummer Frank Beard. more...
Genres: Blues Rock, Hard Rock, International Rock
Also download other albums from ZZ Top