The Stooges – Fun House (1970)
Tracks
Down on the Street (2005 Remaster)
Other videos of this song:

The Stooges-"Down on the Street" from "Funhouse"

The Stooges - Down On The Street

Mix - Down on the Street (2005 Remaster)

Iggy & the Stooges - Down on the Street [HQ]

Gimme Danger
About the Album
Fun House is the second studio album by American rock band The Stooges. It was released on July 7, 1970 by Elektra Records.
Though initially commercially unsuccessful, Fun House developed a strong cult following and, like its successor (1973's Raw Power), is generally considered integral in the development of punk rock.
Genres: Experimental Rock, International Rock
About the Artist/Band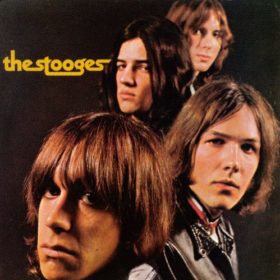 The Stooges, also known as Iggy and the Stooges, were an American rock band formed in Ann Arbor, Michigan in 1967 by singer Iggy Pop, guitarist Ron Asheton, drummer Scott Asheton, and bassist Dave Alexander. Playing a raw, primitive style of rock more...
Other The Stooges discography albums for download