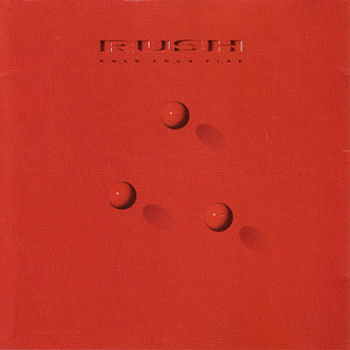 Rush – Hold Your Fire (1987)
format_list_bulleted
Tracks
description
Description
people
Artist
To listen to a song, click the "Play" button.
play_circle_outlineForce Ten
play_circle_outlineTime Stand Still
play_circle_outlineOpen Secrets
play_circle_outlineSecond Nature
play_circle_outlinePrime Mover
play_circle_outlineLock and Key
play_circle_outlineMission
play_circle_outlineTurn the Page
play_circle_outlineTai Shan
play_circle_outlineHigh Water
Hold Your Fire is the twelfth studio album by Canadian rock band Rush, released on September 8, 1987. It was recorded at The Manor Studio in Oxfordshire, Ridge Farm Studio in Surrey, Air Studios in Montserrat and McClear Place in Toronto. Hold Your Fire was the last Rush studio album released outside Canada by PolyGram/Mercury.
Rush continued to explore new songwriting territory in Hold Your Fire. 'Til Tuesday bassist and vocalist Aimee Mann contributed vocals to "Open Secrets" and "Time Stand Still", appearing in the Zbigniew Rybczyński-directed video for the latter.
The album was not as commercially successful as most of the band's releases of the 1980s, peaking at #13 on the Billboard charts, the lowest debut for a Rush album since Hemispheres. However, it did eventually go gold.
Rush was a Canadian rock band composed of Geddy Lee (bass, vocals, keyboards), Alex Lifeson (guitars) and Neil Peart (drums, percussion, lyrics). Forming in 1968, the band went through several configurations until arriving at its longest and most more...
Genres: International Rock, Progressive Rock
Also download other albums from Rush