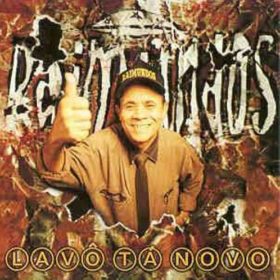 Raimundos – Lavô Tá Novo (1995)
Tracks
Description
Artist
To listen to a song, click the "Play" button.
Tora Tora
Eu Quero Ver o Oco
Opa! Peraí, Caceta
O Pão da Minha Prima
Pitando no Kombão
Bestinha
Esporrei na Manivela
Tá querendo desquitar
Sereia da Pedreira
I Saw You Saying (That You Say That You Saw)
Cabeça de Bode
Herbocinética
No description has been added yet...
Raimundos is a Brazilian punk/hardcore band. They have major influences of 1980s punk bands, especially Ramones. The band was formed in Brasília, Distrito Federal, in 1987 by Digão and Rodolfo Abrantes. The vocalist Derrick Green of Sepultura more...
Genres: Brazilian Rock, Punk Rock
Also download other albums from Raimundos