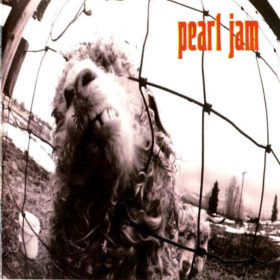 Pearl Jam – Vs (1993)
Tracks
Description
Artist
To listen to a song, click the "Play" button.
Go
Animal
Daughter
Glorified G
Dissident
w.m.a
Blood
Rearviewmirror
Rats
Elderly Woman Behind the Counter in a Small Town
Leash
Indifference
Vs. is the second studio album by American rock band Pearl Jam, released on October 19, 1993 through Epic Records. After a relentless touring schedule in support of their 1991 debut album Ten, Pearl Jam headed into the studio in early 1993 facing the challenge of following up the commercial success of its debut. The resulting album, Vs., featured a rawer and more aggressive sound compared with the band's previous release. It was the band's first collaboration with producer Brendan O'Brien and its first album with drummer Dave Abbruzzese.
Pearl Jam decided to scale back its commercial efforts for Vs., including declining to produce music videos for any of the album's singles. Upon its release, Vs. set the record for most copies of an album sold in its first week, a record it held for five years. Vs. occupied the number one spot on the Billboard 200 chart for five weeks, the longest duration for a Pearl Jam album. The album has been certified seven times platinum by the RIAA in the United States.
Pearl Jam is an American rock band formed in Seattle, Washington, in 1990. Since its inception, the band's line-up has consisted of Eddie Vedder (lead vocals), Mike McCready (lead guitar), Stone Gossard (rhythm guitar) and Jeff Ament (bass). The more...
Genres: Grunge, International Rock
Also download other albums from Pearl Jam