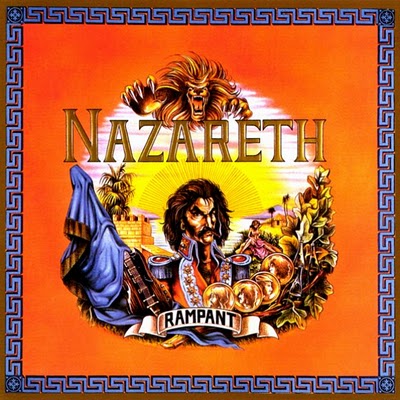 Nazareth – Rampant (1974)
format_list_bulleted
Tracks
description
Description
people
Artist
To listen to a song, click the "Play" button.
play_circle_outlineSilver Dollar Forger Parts 1 & 2
play_circle_outlineGlad When You're Gone
play_circle_outlineLoved And Lost
play_circle_outlineShanghai'd In Shanghai
play_circle_outlineJet Lag
play_circle_outlineLight My Way
play_circle_outlineSunshine
play_circle_outlineShapes Of Thing / Space Safari
Rampant is the fifth studio album by the Scottish hard rock band Nazareth, released in 1974. It was the third of their LP albums to be produced by Roger Glover, and proved to be the last time they would work with him.
Nazareth are a Scottish hard rock band formed in 1968, that had several hits in the United Kingdom, as well as in several other West European countries in the early 1970s, and established an international audience with their 1975 album Hair of the more...
Genres: Classic Rock, International Rock
Also download other albums from Nazareth