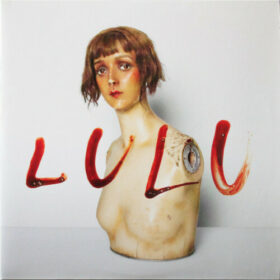 Metallica – Lou Reed and Metallica – Lulu (2011)
Tracks
Other videos of this song:

Brandenburg Gate

Metallica & Lou Reed - Brandenburg Gate (Lulu) - [HD]

Mix - Brandenburg Gate

Lou Reed & Metallica - Lulu`

Lou Reed - Brandenburg Gate (Live @ Royal Festival Hall, London, 10.08.12)
About the Album
Lulu is a collaboration album between rock singer-songwriter Lou Reed and heavy metal band Metallica. It was released on October 31, 2011 by Warner Bros. in the U.S. and Vertigo elsewhere. The album is the final full-length studio recording project that Reed was involved in before his death in October 2013. It was recorded in San Rafael, California, during April to June 2011, after Reed had played with Metallica at the Rock and Roll Hall of Fame's 25th Anniversary Concert which led to them wanting to collaborate. The lead single, titled "The View", was released on September 27, 2011.
Conceptually, the album is based on the two "Lulu plays"by the German playwright Frank Wedekind (1864–1918). The majority of composition is centered on spoken word delivered by Reed over instrumentals composed by Metallica, with occasional backing vocals provided by Metallica lead vocalist James Hetfield. Reed wrote the majority of the lyrics. The album was released worldwide on October 31, 2011, and on November 1 in North America. Upon its release, Lulu received mixed reviews, and an extremely negative response from many fans and several prominent critics. According to several who knew him, David Bowie claimed Lulu was among Reed's best work or even his very best.
Genres: Hard Rock, International Rock, Thrash Metal
Other Metallica discography albums for download