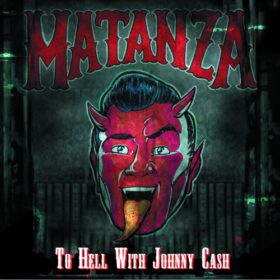 Matanza – To Hell With Johnny Cash (2005)
Tracks
Description
Artist
To listen to a song, click the "Play" button.
Five Feet High And Rising
Straight A's In Love
My Treasure
San Quentin
Tel Him I'm Gone
Leave That Junk Alone
Big River
Belshazzar
Wide Open Road
Cry Cry Cry
Don't Take Your Guns To Town
Home Of The Blues
I Got Stripes
To Hell With Johnny Cash is the third studio album by Brazilian band Matanza. The album contains only Johnny Cash covers.
Matanza is a Brazilian rock band from Rio de Janeiro. Their music is a blend of hardcore punk, country and heavy metal, thus falling into a subgenre known as countrycore.Matanza was formed in 1996 by Jimmy London and Donida, with the idea of more...
Genres: Brazilian Rock, Hardcore
Also download other albums from Matanza