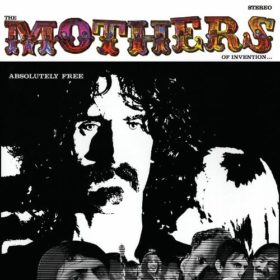 Frank Zappa – Absolutely Free (1967)
About the Album
Absolutely Free is the second studio album by the American rock band the Mothers of Invention, led by Frank Zappa, released in 1967. Absolutely Free is, again, a display of complex musical composition with political and social satire. The band had been augmented since Freak Out! by the addition of woodwinds player Bunk Gardner, keyboardist Don Preston, rhythm guitarist Jim Fielder and drummer Billy Mundi. Fielder quit the group before the album was released and his name was removed from the album credits.
The album's emphasis is on interconnected movements, as each side of the original vinyl LP comprises a mini-suite. It also features one of the most famous songs of Zappa's early career, "Brown Shoes Don't Make It", a track which has been described as a "condensed two-hour musical".
In the book Necessity Is…, former Mothers of Invention band member Ray Collins said that Absolutely Free is probably his favorite of the classic Mothers albums.
Genres: Experimental Rock, International Rock
Musics / File Content
#2 Absolutely Free (April 1967)

|_

01 - Plastic People.mp3

|_

02 - The Duke Of Prunes.mp3

|_

03 - Amnesia Vivace.mp3

|_

04 - The Duke Regains His Chops.mp3

|_

05 - Call Any Vegetable.mp3

|_

06 - Invocation & Ritual Dance Of The Young Pumpkin.mp3

|_

07 - Soft-Sell Conclusion.mp3

|_

08 - Big Leg Emma.mp3

|_

09 - Why Don'tcha Do Me Right.mp3

|_

10 - America Drinks.mp3

|_

11 - Status Back Baby.mp3

|_

12 - Uncle Bernie's Farm.mp3

|_

13 - Son Of Suzy Creamcheese.mp3

|_

14 - Brown Shoes Don't Make It.mp3

|_

15 - America Drinks & Goes Home.mp3

|_

Cover

|_

1 Front.jpg

|_

2 Back.jpg
About the Artist/Band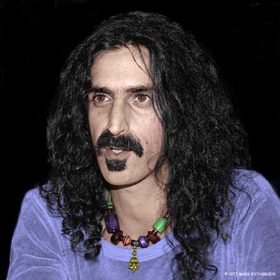 Frank Vincent Zappa (December 21, 1940 – December 4, 1993) was an American musician, composer, activist and filmmaker. His work is characterized by nonconformity, free-form improvisation, sound experiments, musical virtuosity, and satire of... Read more
Other Frank Zappa albums for download