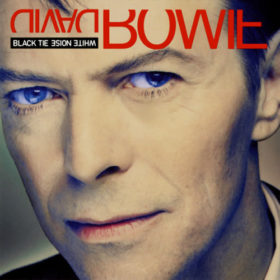 David Bowie – Black Tie White Noise (1993)
Tracks
David Bowie - The wedding
Other videos of this song:

The Wedding (2003 Remaster)

David Bowie - The wedding song

DAVID BOWIE The Wedding Song

David Bowie & Iman Abdulmajid - Wedding Photos (Florence 06/06/1992)

Billy Idol - White Wedding Pt 1 (Official Music Video)
4
Black Tie / White Noise
9
Don't Let Me Down & Down
11
I Know It's Gonna Happen Someday
About the Album
Black Tie White Noise is the 18th studio album by David Bowie. Released in 1993, it was his first solo release in the 1990s and his first solo album in nearly six years, after spending time with his hard rock band Tin Machine, retiring his old hits on his Sound+Vision Tour, and marrying supermodel Iman. This album was an attempt to make "a new kind of melodic form of house" music and featured his old guitarist from the Ziggy Stardust era, Mick Ronson, who died of cancer 24 days after the album's release. This album was inspired by his own wedding and includes tracks such as "The Wedding" and its reprise at the end of the album as a song reflecting the occasion.
The album is commonly viewed as the start of an artistic renaissance for Bowie, whose creative enthusiasm and career had suffered in the mid-to-late 1980s after a series of poorly received projects.
The album debuted at number one in the UK Albums Chart two weeks after its release, his last No. 1 UK album until The Next Day (2013).
Genres: International Rock, Pop Rock
About the Artist/Band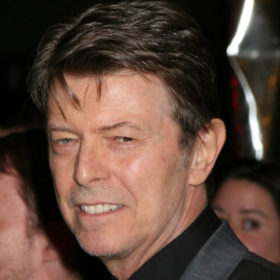 David Robert Jones (8 January 1947 – 10 January 2016), known professionally as David Bowie, was an English singer, songwriter and actor. He was a leading figure in popular music for over five decades, acclaimed by critics and other musicians for more...
Other David Bowie discography albums for download