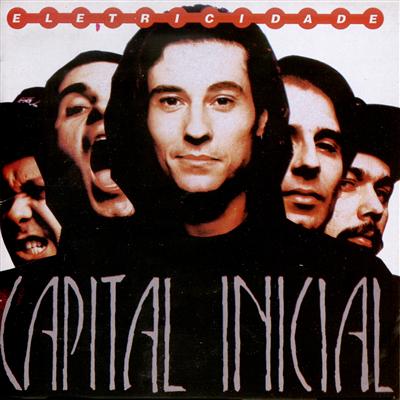 Capital Inicial – Eletricidade (1991)
format_list_bulleted
Tracks
description
Description
people
Artist
To listen to a song, click the "Play" button.
play_circle_outline21
play_circle_outlineO Passageiro (The Passenger)
play_circle_outlineEletricidade
play_circle_outlineNoite e dia (é sempre assim)
play_circle_outlineKamikaze
play_circle_outlineNosso Fim
play_circle_outlineO Profeta
play_circle_outlineCai a Noite
play_circle_outlineChuva
play_circle_outlineTodas As Noites
play_circle_outlineDance Animal Dance
play_circle_outlineTerra Prometida
play_circle_outlineChamando Todos Os Carros
play_circle_outlineAua - Aua !!!
Eletricidade (Portuguese for Electricity) is the fifth studio album by Brazilian rock band Capital Inicial, released in 1991.
Two years after the release of this album, Dinho Ouro Preto, alleging creative divergences with the rest of the band, left Capital Inicial to pursue a solo career, and was temporarily replaced by Murilo Lima on the subsequent album.
The song "O Passageiro" is a Portuguese-language translation of Iggy Pop's song "The Passenger".
Capital Inicial is a Brazilian rock band that flourished in the 1980s, saw a resurgence in the late 1990s, and extended into the 2000s. Capital Inicial is a post-punk/new wave band who had considerable success, having recorded seven albums more...
Genres: Brazilian Rock, Pop Rock
Also download other albums from Capital Inicial