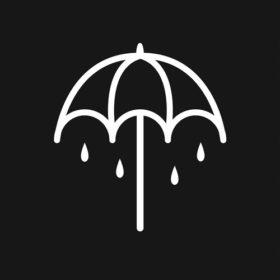 Bring Me the Horizon – That's the Spirit (2015)
Tracks
Bring Me The Horizon - Doomed (Live at the Royal Albert Hall)
Other videos of this song:

Bring Me The Horizon - Doomed (New Song)

Mix - Bring Me The Horizon - Doomed (Live at the Royal Albert Hall)

Doomed

Bring Me The Horizon - Doomed

Bring Me The Horizon - Doomed (Lyrics)
About the Album
That's the Spirit is the fifth studio album by British rock band Bring Me the Horizon. The album was released on 11 September 2015, and marks a departure from the group's metalcore roots, in favour of a less aggressive alternative rock and metal style.
Their biggest chart success to date, the album debuted at number one in Australia and Canada, number two in the UK Albums Chart, and the US Billboard 200. The album received universal acclaim from music critics.
The band started teasing the album in late June when the band started promoting images of a symbol of an umbrella, all in the form of tattoos, stickers and posters posted around England, which would later be revealed as a promotional symbol for the album's first single. The band later released a short video in early July where the words "That's the Spirit"were spoken in reverse. On 13 July, the band announced they had left their previous label Epitaph Records and signed fully with Sony Music subsidiaries RCA and Columbia.
Genres: Alternative Metal, International Rock
About the Artist/Band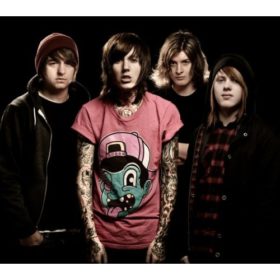 Bring Me the Horizon, often abbreviated BMTH, are an English rock band from Sheffield, South Yorkshire. Formed in 2004, the group now consists of vocalist Oliver Sykes, guitarist Lee Malia, bassist Matt Kean, drummer Matt Nicholls and keyboardist more...