Bring Me the Horizon – The Bedroom Sessions (2004)
Tracks
Bring Me The Horizon - Shed Light (Lyrics)
Other videos of this song:

Bring Me The Horizon - Shed Light

bring me the horizon - shed light

Mix - Bring Me The Horizon - Shed Light (Lyrics)

Bring Me The Horizon - The Bedroom Sessions EP (Full EP)

Bring Me The Horizon-Shed Light, Black and Blue
2
Who Want's Flowers When You're Dead? Nobody.
About the Album
The Bedroom Sessions is the first demo recorded by Bring Me the Horizon in 2004.
Dragon Slying is just a live version of Liquor & Love Lost (off Count Your Blessings), but the band performed it in a faster mode. They changed the title after recording This Is What The Edge Of Your Seat Was Made For.
Genres: Alternative Metal, International Rock
About the Artist/Band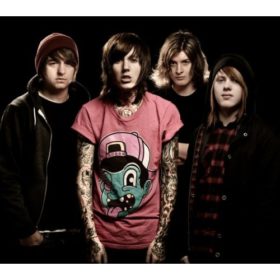 Bring Me the Horizon, often abbreviated BMTH, are an English rock band from Sheffield, South Yorkshire. Formed in 2004, the group now consists of vocalist Oliver Sykes, guitarist Lee Malia, bassist Matt Kean, drummer Matt Nicholls and keyboardist more...