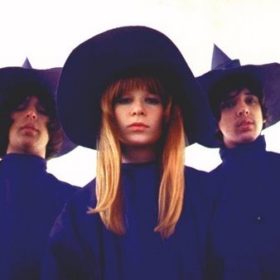 Os Mutantes
Os Mutantes ("The Mutants") are an influential Brazilian psychedelic rock band that were linked with the Tropicália movement of the late 1960s. Although the original line-up (Rita Lee, Arnaldo Baptista and Sérgio Dias; and later with Liminha
more...
Os Mutantes ("The Mutants") are an influential Brazilian psychedelic rock band that were linked with the Tropicália movement of the late 1960s.
Although the original line-up (Rita Lee, Arnaldo Baptista and Sérgio Dias; and later with Liminha and Dinho Leme) made the most notorious breakthrough for the group, it has gone through numerous personnel changes throughout its existence. After a hiatus from the late 1970s to the early 2000s, the band reunited in 2006, touring and recording new material.
Os Mutantes was formed in São Paulo in 1966 by two brothers: Arnaldo Baptista (bass, keyboards and vocals) and Sérgio Dias Baptista (guitar and vocals), and lead singer Rita Lee. They were originally named Six Sided Rockers. The Baptistas' father was a poet and mother a pianist, and the two had previously had an all-male band called The Wooden Faces, while Lee was on an all-female band called The Teenage Singers. Sérgio Dias' guitar, the Golden Guitar (Guitarra de Ouro), was created by Arnaldo and Sérgio's brother, Cláudio César Dias Baptista, who built many of their instruments and electronic effects. Their current name was settled upon immediately before a performance on a Brazilian television program.
Os Mutantes discography for download