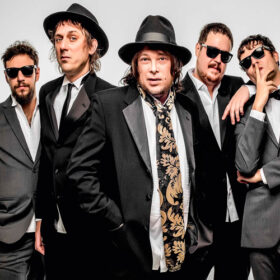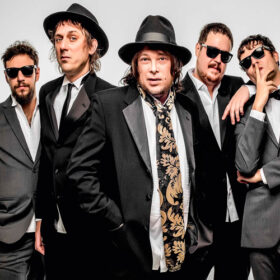 Cachorro Grande
Cachorro Grande (Portuguese for "Big Dog") was a Brazilian rock band from Porto Alegre, Rio Grande do Sul.
In 2003, the music video for Lunático was nominated for Best New Artist at the 2003 MTV Video Music Brasil. In 2007 they won the MTV Video Music Brasil for Best Live Performance.
Original bassist Jerônimo "Bocudo" left the band in 2005. He was then replaced by bassist Rodolfo Krieger. In 2008, guitarist Marcelo Gross was replaced by Gustavo X, but soon afterwards rejoined the band for their farewell tour the following year.
Genres: Brazilian Rock, Pop Rock, Alternative Rock, Psychedelic Rock, Garage Rock, Blues Rock, Electronic Rock
Cachorro Grande albuns for download