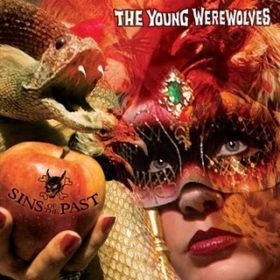 The Young Werewolves – Sins of the Past (2010)
Tracks
Twelve Steps To Rock N Roll
Other videos of this song:

Twelve Steps To Rock n Roll

Alle tracks - The Young Werewolves

Popular The Young Werewolves & Rock music videos

Populairste tracks - The Young Werewolves

The Young Werewolves - Rockabilly Lobster (Rock Lobster, The B52's Cover)
1
Twelve Steps to Rock N Roll
2
Good, Bad, Misunderstood
About the Album
Sins of the Past is the third album by rockabilly rock band Philadelphia, The Young Werewolves. The CD contains 13 songs and what really makes them great songs is the incorporation of saxophones, a great example of this comes from the song "Zombie Prom". The band seems to grow very fast. Last year he had his songs on TV shows and movies such as: Friday Night Lights, Gossip Girl, Burn Notice, Smallville, Dog The Bounty Hunter, Man VS Food, One Tree Hill, and Vampire Diaries.
Genres: International Rock, Rockabilly
About the Artist/Band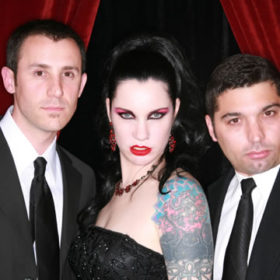 The Young Werewolves are a Philadelphia rock band formed in 2002. The trio have been labeled rockabilly, psychobilly, punk, garage, and surf by publications such as Allmusic, Fangoria, The Village Voice, Maximum RocknRoll, assorted Horror, Tattoo, more...