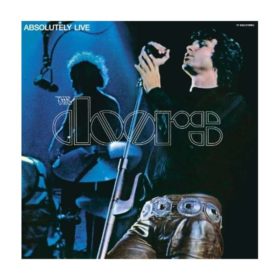 The Doors – Absolutely Live (1970)
Tracks
The Doors - Who do you love
Other videos of this song:

Who Do You Love (Live)

The Doors 02 Who Do You Love Absolutely Live

The Doors - Who Do You Love

The Doors-Who Do You Love(Live In New York)

The Doors - Who Do You Love
13
The Celebration Of The Lizard
About the Album
Absolutely Live is the first live album released by American rock band The Doors in July 1970.
In 1991, Absolutely Live and 1983's Alive, She Cried were repackaged and released as a two-disc set entitled In Concert, with the addition of one track from 1978's An American Prayer and two from the band's July 1968 Hollywood Bowl concert, "The Unknown Soldier," which appeared on 1987's Live at the Hollywood Bowl, and "The End," previously unreleased.
The album was subsequently issued by itself as a single disc set by Elektra in 1996 with new artwork different from the original LP. Until 2012 was not re-issued in the original double vinyl format.
Genres: Classic Rock, International Rock
Other The Doors discography albums for download