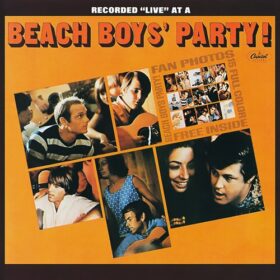 The Beach Boys – Beach Boys' Party! (1965)
Tracks
Hully Gully (Remastered 2001)
Other videos of this song:

Hully Gully - Beach Boys

Mix - Hully Gully (Remastered 2001)

Hully Gully (Party! Sessions Mix)

Hully Gully (Mono)

Hully Gully = The Beach Boys
2
I Should Have Known Better
6
You've Got to Hide Your Love Away
9
There's No Other (Like My Baby)
10
The Times They Are A-Changin'
About the Album
Beach Boys' Party! is the tenth studio album by American rock band the Beach Boys, and their third in 1965, consisting mostly of cover songs played with acoustic instruments. It reached No. 6 in the US and No. 3 in the UK. The album spawned one single, a cover of the Regents' "Barbara Ann", which reached No. 2 in the US and No. 3 in the UK, and was their highest-charting British single to that point.
Party! was recorded in a music studio and presented as an impromptu live recording of a party, with informal chatter by friends and family overdubbed later. The record company, Capitol, wanted an album for the holiday season, but as there was no new material ready, several options were considered, including a greatest hits album and a live album, before the band decided on the party theme. The Beach Boys covered songs by the Beatles, several doo-wop groups, Bob Dylan, and the Everly Brothers. While the "beach party"atmospherics fit into the Beach Boys style to that point, the varied musical influences presaged the change of direction that would occur over the next several years beginning with Pet Sounds (1966).
Because of its stripped-down approach, Party! is considered to be the first "unplugged"type album. In 2015, Capitol issued Beach Boys' Party! Uncovered and Unplugged, an 81-track expansion and remix of Party!.
Genres: International Rock, Rock and Roll
About the Artist/Band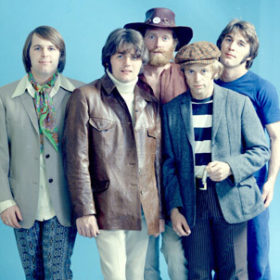 The Beach Boys are an American rock band formed in Hawthorne, California, in 1961. The group's original lineup consisted of brothers Brian, Dennis, and Carl Wilson; their cousin Mike Love; and their friend Al Jardine. Distinguished by their vocal more...
Other The Beach Boys discography albums for download