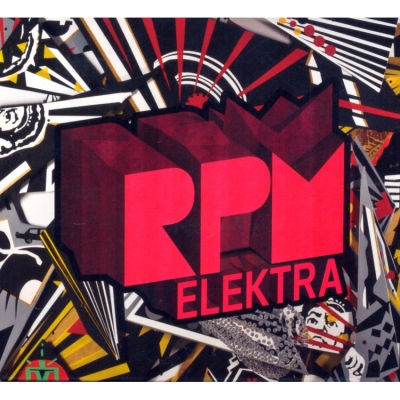 RPM – Elektra (2011)
format_list_bulleted
Tracks
description
Description
people
Artist
To listen to a song, click the "Play" button.
play_circle_outlineDois Olhos Verdes
play_circle_outlineProblema Seu
play_circle_outlineMuito Tudo
play_circle_outlinePessoa X
play_circle_outlineDeusa Das Águas
play_circle_outlineCrepúsculo
play_circle_outlineElektra
play_circle_outlineVidro E Cola
play_circle_outlineCassino Royale
play_circle_outlineEla é Demais (Pra Mim)
play_circle_outlineNinfa
play_circle_outlineSanto Graal
play_circle_outlineDois Olhos Verdes (Remix)
play_circle_outlineNinfa (Remix)
play_circle_outlineDeusa Das Águas (Remix)
play_circle_outlineMuito Tudo (Remix)
play_circle_outlineProblema Seu (Remix)
play_circle_outlineEla é Demais (Pra Mim) (Remix)
play_circle_outlineCassino Royale (Remix)
No description has been added yet...
RPM ("Revoluções por Minuto", Revolutions per minute, in Brazilian Portuguese) is a Brazilian pop rock band. It was formed in 1983 by singer/bassist Paulo Ricardo, keyboardist Luiz Schiavon, guitarist Fernando Deluqui and drummer Paulo Antônio more...
Genres: Brazilian Rock, Pop Rock
Also download other albums from RPM