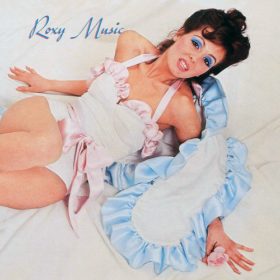 Roxy Music – Roxy Music (1972)
Tracks
Other videos of this song:

Roxy Music - Re-Make / Re-Model

Roxy Music - Remake / Remodel Live 1972

ROXY MUSIC - Re-Make/Re-Model Live Apollo 2001

Roxy Music - Re-Make/Re-Model [HQ]

Re-Make/Re-Model
About the Album
Roxy Music is the debut studio album by the English glam rock band of the same name. It was released on 16 June 1972. It was generally well received by contemporary critics and made it to number 10 in the UK Albums Chart.
The opening track, "Re-Make/Re-Model", has been labelled a postmodernist pastiche, featuring solos by each member of the band echoing various touchstones of Western music, including The Beatles' "Day Tripper", Duane Eddy's version of "Peter Gunn", and Wagner's "Ride of the Valkyries"; the esoteric "CPL 593H"was supposedly the license number of a car spotted by Bryan Ferry that was driven by a beautiful woman. Brian Eno produced some self-styled "lunacy"when Ferry asked him for a sound "like the moon"for the track "Ladytron". "If There Is Something"was covered by David Bowie's Tin Machine, and was later featured quite extensively, almost as a central figure, in the British film Flashbacks of a Fool.
Several of the album's songs were thematically linked to movies. "2HB", with its punning title, was Ferry's tribute to Humphrey Bogart and quoted the line "Here's looking at you, kid"made famous by the 1942 film Casablanca; "Chance Meeting"was inspired by David Lean's Brief Encounter (1945). "The Bob"took its title from Battle of Britain (1968) and included a passage simulating the sound of gunfire.
Discussing the music, Andy Mackay later said "we certainly didn't invent eclecticism but we did say and prove that rock 'n' roll could accommodate – well, anything really".
Genres: Art Rock, Glam Rock, International Rock, Progressive Rock
About the Artist/Band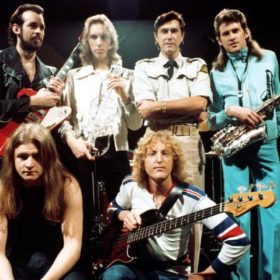 Roxy Music were an English rock band formed in 1970 by Bryan Ferry, who became the band's lead vocalist and chief songwriter, and bassist Graham Simpson. Alongside Ferry, the other longtime members were Phil Manzanera (guitar), Andy Mackay more...
Other Roxy Music discography albums for download