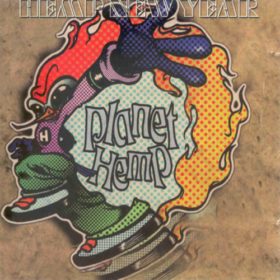 Planet Hemp – Hemp New Year (1996)
Tracks
Description
Artist
To listen to a song, click the "Play" button.
Dig Dig Dig (Remix)
Legalize Já (Remix)
Mantenha O Respeito (Ao Vivo - RJ)
Legalize Já (Ao Vivo - RJ)
Mary Jane (Ao Vivo - RJ)
Skunk (Estúdio Ao Vivo)
Phunky Buddha (Demo Tape - 93)
RAPROCKNROLLPSICODELIAHARDCORERAGGA (Demo Tape - 93)
Hemp New Year is an EP of the Rio de Janeiro band Planet Hemp, released in 1996. The band only distributed to friends for free on Christmas 1996.
Planet Hemp is a Brazilian rap rock musical group, known for starting the career of rappers Marcelo D2 and BNegão for its lyrics supporting the legality of cannabis. The band was founded in Rio de Janeiro in 1993, with original members Marcelo D2, more...
Genres: Alternative Rock, Brazilian Rock, Psychedelic Rock
Also download other albums from Planet Hemp