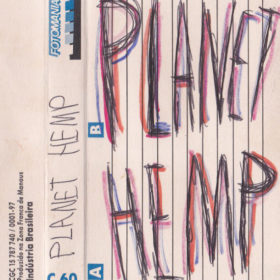 Planet Hemp – Demo Tape (1993)
Tracks
Description
Artist
To listen to a song, click the "Play" button.
Puta Disfarçada
Porcos Fardados
Muthafuckin' Racists
Futuro Do País
Mary Jane
Phunky Buddha
Rappers Reais
A Culpa É De Quem?
Phunky Buddha
Raprocknrollpsicodeliahardcoreragga
No description has been added yet...
Planet Hemp is a Brazilian rap rock musical group, known for starting the career of rappers Marcelo D2 and BNegão for its lyrics supporting the legality of cannabis. The band was founded in Rio de Janeiro in 1993, with original members Marcelo D2, more...
Genres: Alternative Rock, Brazilian Rock, Psychedelic Rock
Also download other albums from Planet Hemp